Face and Neck
For the face and neck areas we provide a range of treatments that include a facial polish alongside eye tightening, anti-wrinkle injections, dermal fillers and neck sculpting.
A speciality of Dr Saleh's is the facial fat transfer procedure, which has been seen to deliver excellent results. We also offer microdermabrasion and thread vein removal for the face and neck. And for that finishing touch, why not consider eyelash enhancement?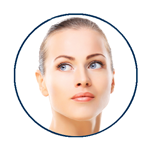 Face Appeel
A combination of a soothing exfoliation and the dermal infusion of skin nourishing solutions, this is one of the gentlest treatments provided by the clinic. It delivers a refreshed facial look with no recovery time required, leaving you feeling relaxed and calm – simply walk out feeling good and looking great!
Download our Face Appeel treatment guide here.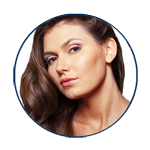 Profhilo
Profhilo is a revolutionary new skin remodelling treatment that involves injections of pure hyaluronic acid directly under the skin – hydrating and enriching to smooth lines, soften wrinkles and improve skin quality.
Download our Profhilo treatment guide here.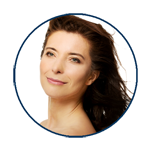 Facial fat transfer
Fat transfer, using fat taken from your own body, provides a gradual, controlled restoration of the youthful shape of the face, giving you a younger look.
Download our facial fat transfer treatment guide here.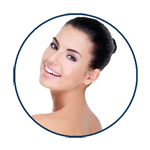 Facial polishing
Your skin will look fresh and healthy with this procedure, offering an improvement in the appearance of lines, wrinkles, scars, freckles and overall smoothness.
Download our facial polishing treatment guide here.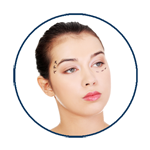 Anti-wrinkle injections
Lines and wrinkles around the face develop over time and cause us to look older than we feel. Our Botox injections reduce these lines to keep you looking young and wrinkle-free.
Download our anti-wrinkle injection treatment guide here.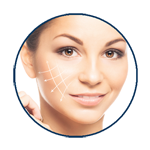 Dermal fillers
Dermal fillers create volume resulting in a healthy appearance. The effects of dermal filler treatment can be seen quickly, smoothing facial wrinkles and giving a natural, more youthful appearance.
Download our dermal fillers treatment guide here.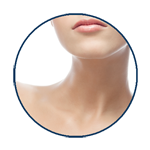 Neck sculpting
Restore the tautness of the skin of your neck with Dr Saleh's non-surgical neck sculpting procedure to give you a smooth and youthful look and feel. Neck sculpting mechanically stimulates collagen and breaks down any fatty deposits, which firms up the skin and enhances the contours of the neck.
Download our neck sculpting treatment guide here.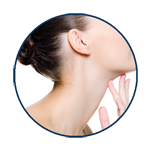 Skin peel
Skin peels are used to reduce scars, fine lines and pigmentation caused by acne, sun spots or wrinkles due to ageing.
This treatment involves the application of a solution to the neck area.
Download our skin peel treatment guide here.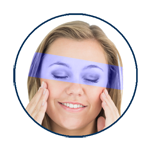 Light therapy
Light therapy, or phototherapy, a clinically proven non-invasive treatment that uses specific wavelengths of pure light to help treat skin conditions.
This procedure revitalises and regenerates the skin for a more youthful complexion, helps prevent skin ageing and reduces the symptoms of problem skin conditions. And, what's more, it's painless and relaxing, and doesn't even involve any downtime.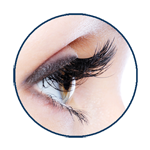 Eyelash enhancement
Our eyelash enhancement serum works gradually to deliver real measurable growth. For lashes with more length, thickness and darkness, simply apply our solution for a few weeks and see the amazing results.
Download our eyelash enhancement treatment guide here.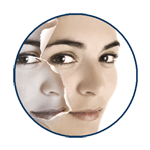 Microdermabrasion
Medical Microdermabrasion is an excellent treatment that will make skin look younger, softer and more radiant. It does this by cleaning the pores and stimulating new collagen growth. The effects are immediate.
Download our microdermabrasion treatment guide here.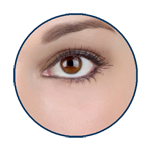 Eye tightening
This procedure helps to tighten the skin around the eyes, reducing lines, bagginess and giving a youthful appearance.
Download our eye tightening treatment guide here.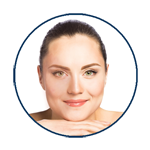 Thread vein treatment
Dr Saleh has been providing thread vein treatment by Sclerotherapy since 1989. This treatment improves the appearance of thread veins on the leg and the face.
Download our thread vein treatment guide here.