The Saleh Aesthetic Clinic
After a long and successful period working for a major national cosmetic procedures practice, Dr Roy Saleh realised his dream of establishing his own clinic with the founding of the Saleh Aesthetic Clinic in Cheshire.
Together with his wife, Sylvia, and their experienced team, Dr Saleh has built a practice dedicated to non-invasive treatments for the face that offer his select clientele the best possible outcomes, providing the highest standards of care.
Dr Roy Saleh MB ChB
Dr Saleh has been a leader in his field for over 30 years. Not only is he committed to quality, compassionate care, superior patient satisfaction and excellence in facial rejuvenation, but he is also a pioneer of new and exciting techniques that flow out of his lifelong interest in his profession.
So successful has Dr Saleh become that his skills have been utilised as an expert on a number of TV documentaries and recognised by the industry through the receipt of a Lifetime Achievement Award.
Lifetime Achievement Award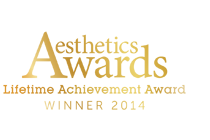 Dr Saleh was recently given the 'Aesthetic Source Lifetime Achievement Award' at the prestigious Aesthetics Awards 2014 event in recognition of the major contribution he has made to the industry over the last 30 years.
The Staff
The Saleh Aesthetic Clinic staff are both caring and compassionate. Dr Saleh's clinical support team has been with him for almost 20 years. They are tremendously knowledgeable about all the clinic's procedures and totally supportive to all the clinic's patients
The administrative staff play an important role – they ensure that patients are treated sympathetically, with understanding and total discretion. Your privacy is respected and preserved at all times. The staff make sure that your experience of the clinic is calm, organised and enjoyable.
The Clinic
The Saleh Aesthetic Clinic is based at Cheadle in Cheshire - a picturesque town in Cheshire.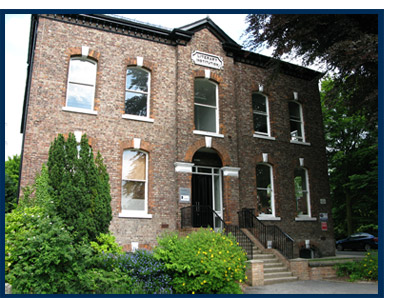 Housed in an historic building, the interior boasts the most advanced treatment areas, complemented by a totally relaxed atmosphere. All patients are made to feel comfortable and safe.
The clinic specialises in a wide range of facial treatments and skin improvement procedures, all tailored to your individual needs.
We offer wrinkle-reducing treatments, dermal fillers, chemical skin peels, microdermabrasion and light therapy treatments. We also offer thread vein treatments for legs and face.