Skin and Body
The treatments we offer that are designed to enhance the look of your skin and body include skin peels, microdermabrasion, acne treatments, light therapy and thread vein removal.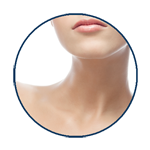 Neck sculpting
Restore the tautness of the skin of your neck with Dr Saleh's non-surgical neck sculpting procedure to give you a smooth and youthful look and feel. Neck sculpting mechanically stimulates collagen and breaks down any fatty deposits, which firms up the skin and enhances the contours of the neck.
Download our neck sculpting treatment guide here.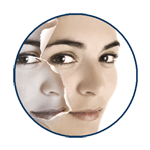 Microdermabrasion
Microdermabrasion is a non-chemical, non-invasive procedure that uses a spray of microcrystals to remove the outermost layer of dry, dead skin cells and reveal younger, healthier-looking skin.
It also encourages the production of a new underlying layer of skin cells with higher levels of collagen and elastin, which further improves your skin's appearance.
Download our microdermabrasion treatment guide here.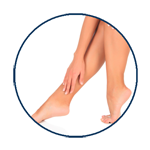 Thread vein treatment
Dr Saleh has been providing thread vein treatment by Sclerotherapy since 1989. This treatment improves the appearance of thread veins on the leg and the face.
Download our thread vein treatment guide here.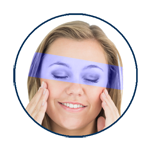 Light therapy
Light therapy, or phototherapy, a clinically proven non-invasive treatment that uses specific wavelengths of pure light to help treat skin conditions, such as acne.
This procedure revitalises and regenerates the skin for a more youthful complexion, helps prevent skin ageing and reduces the symptoms of problem skin conditions. And, what's more, it's painless and relaxing, and doesn't even involve any downtime.